Welcome to
Tomas Music School

SPECIALISE IN GUITAR, UKULELE, etc.
Nothing excites us more than inspiring and nurturing music enthusiasts of all ages. We conduct a wide range of guitar, ukulele and theory courses from beginners to professional level including advanced diplomas from recognized institutions.
Registered under the Ministry of Education in July 2013, our teaching staff is passionate and enthusiastic about bringing enrichment and self-improvement. Join us at site & online.
Francis Sta. Maria
Francis Sta. Maria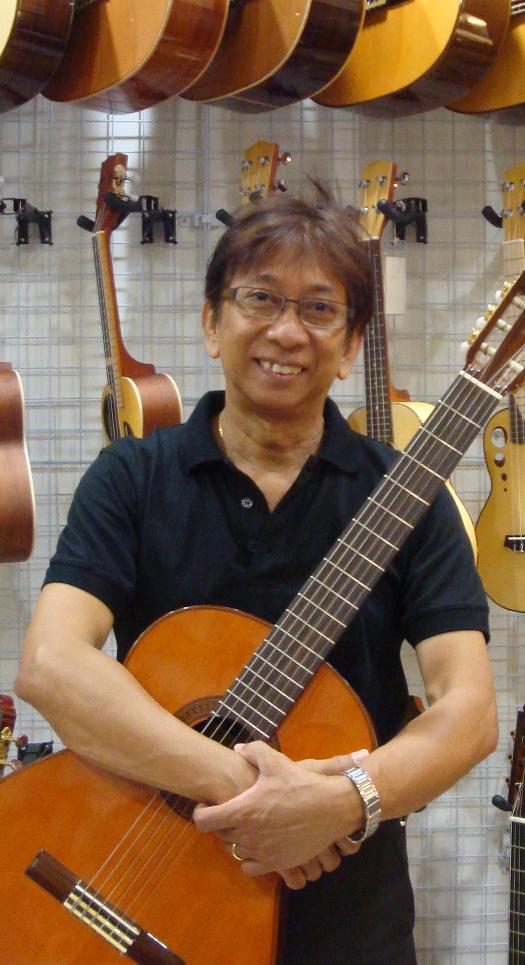 Qualifications: LVCM (London), AVCM (London), Trinity College of Music (London), ABRSM (London)
Francis Sta. Maria is a guitar instructor at Tomas Music School since 2004. In addition, he holds teaching roles in Singapore academic schools as a Guitar Ensemble Conductor and also in Guitar Enrichment classes.
Francis attained a Grade 8 in Classical Guitar from Trinity College of Music in 2004 and ABRSM Theory Grade 5 in 2002.  Apart from being a guitar instructor, Francis is also full time professional Musician. Together with his band He-arts, Francis performed at Beach Hut along East Coast Park from 2000 to 2012 and thereafter continued at Stella till today.
As a Passionate songwriter, they released their CD album entitled "Move On All The Way" featuring 12 of their Original Songs, on behalf of He-arts. The Band was also involved in the soundtrack for the local movie, "Talking Cock" in 2002, featuring Francis as lead vocal.