Welcome to Tomas Music
Consultants Pte Ltd

FOR ALL YOUR MUSICAL NEEDS!
Since 1994, Tomas Music Consultants Pte Ltd aims to promote and enrich the Singaporean and regional music scene by organizing International Festivals, Competitions, Masterclasses and Seminars.
We also provide consultation for performances, workshops and seminars.
John Mills (United Kingdom)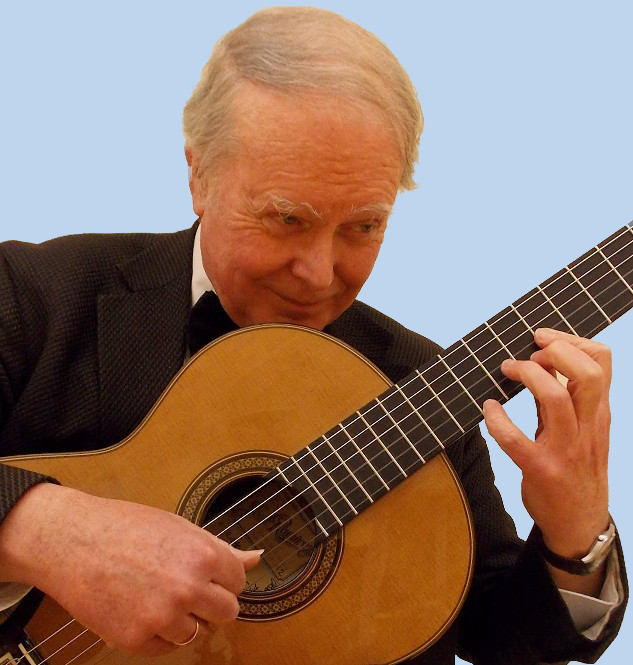 Concert by John Mills
Date    : 11 December, 2013, Wednesday
Venue : RELC International Hotel (Auditorium)
John Mills studied guitar at the Royal College of Music (R.C.M.) under the professorship of John Williams. In 1968, he underwent a series of master-classes held in Santiago de Compostela, Spain, given by the legendary maestro Andrés Segovia. In 1970, he played for Julian Bream at the University of Warwick. John Mills' international debut came in 1972 with a tour of Eastern Canada, and has since given hundreds of performances in North America, Europe, Scandinavia, Southeast Asia, Australia and New Zealand, as well as on the British circuit.
John Mills is a frequent performer on BBC, including several live broadcasts from centers such as Manchester and Bristol. He also recorded a number of albums for several labels in the UK. John has contributed a large number of articles to guitar magazines over the last 30 years, as well as being the author of the best-selling method book for guitar, "The John Mills Guitar Tutor". 
In addition to concerts and broadcasts around the world, John Mills also performed for Their Majesties Queen Elizabeth II and Prince Philip at a two-hour special reception. John Mills was a professor at the Royal Academy of Music (R.A.M.), London for twenty years, and is currently Area Leader in Guitar Studies at the Royal Welsh College of Music & Drama, Cardiff. He is an Associate of both the R.C.M. and R.A.M., and a Fellow of the City of Leeds College of Music. In 2012, he released his first and highly acclaimed DVD Evolucion, exploring the development of technique and repertoire from 1860.
========
"Purity of technique and musical sensitivity" 
- Andrés Segovia
"John Mills, like Segovia at his best, uses the resources of the guitar repertoire to speak directly to the audience..."
- Graham Wade (Guitar International)
"Mr. Mills possessed a technique which must place him high"
- The Daily Telegraph 
==========
John Mills performs Scriabin Prelude OP 16, No. 4
For more information about John Mills, please click on the images below or visit his website here.