Welcome to Tomas Music
Consultants Pte Ltd

FOR ALL YOUR MUSICAL NEEDS!
Since 1994, Tomas Music Consultants Pte Ltd aims to promote and enrich the Singaporean and regional music scene by organizing International Festivals, Competitions, Masterclasses and Seminars.
We also provide consultation for performances, workshops and seminars.
Eric Franceries (France)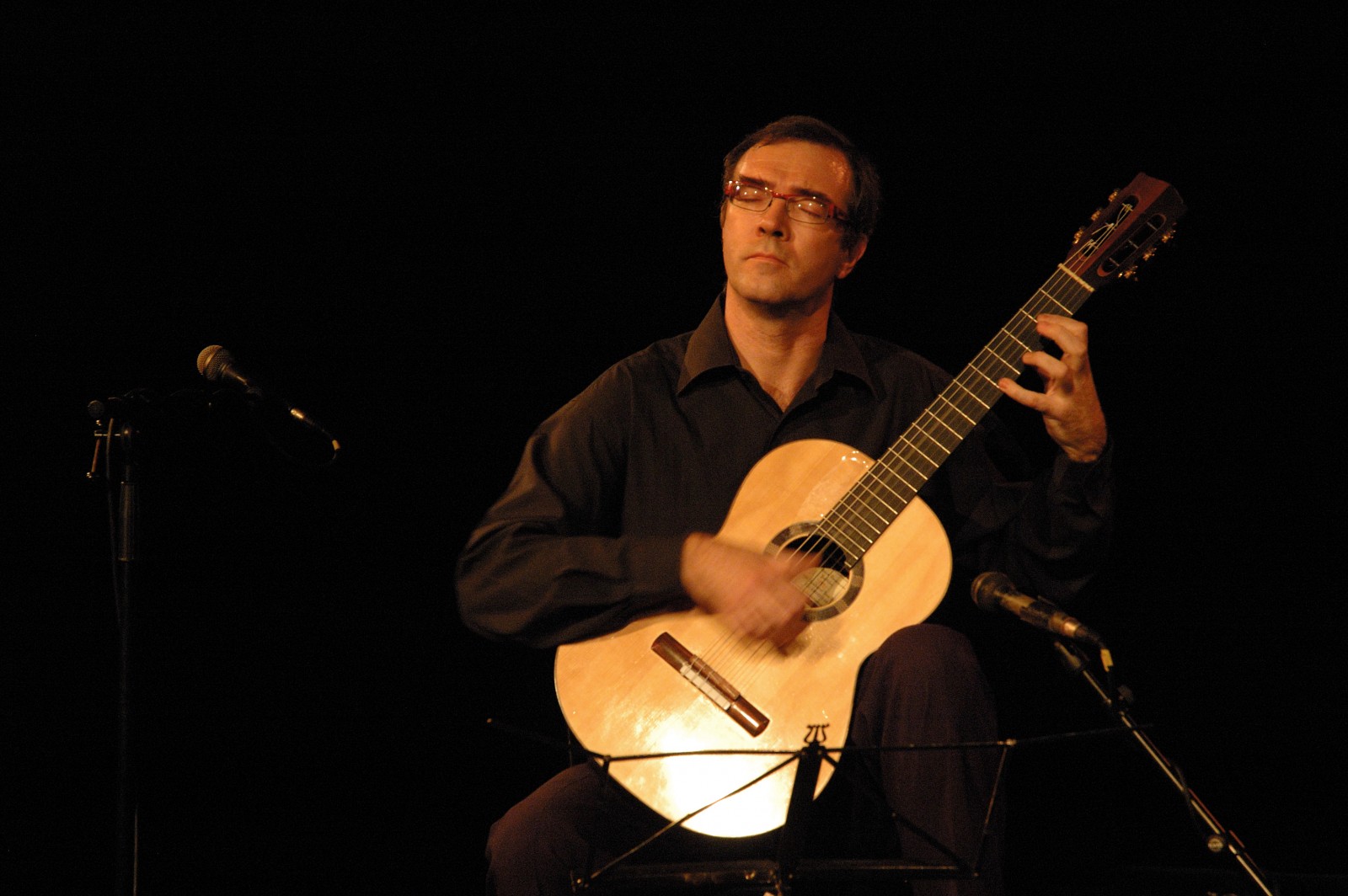 Concert by Eric Franceries
Date    : 13 December 2013, Friday
Venue : RELC International Hotel (Auditorium)
Eric Franceries studied under Alexandre Lagoya. Having received first-prize awards at the National Superior Music Academy of Paris, Eric Franceries went on to compete in numerous international competitions. He is regarded as a possessor of skillful technique and extraordinary musical qualities rarely seen. In 1980, Eric became a music instructor at the Chambery academy. He plays regularly in concert, as well as a soloist as in Chamber Music and regularly tours Japan, U.S.A. and Europe.  
Among his list of musical partners are: Claude Bolling, Jean-Pierre Rampal, Simion Stanciu "SYRINX", Albert Hamann, his father Marc Franceries and many more.
Eric conducts masterclasses in guitar Festivals, Universities and Music Schools in France, Poland, Germany, Denmark, Czech Republic, Bulgaria and USA. Eric Franceries is established as a world-class guitarist and very much acclaimed by the public and critics everywhere.
==========
"Eric Franceries controls his art with sensitivity. He is always an interpreter knowing to join together his technical possibilities with the service of a high musical spirituality."
 - Alexandre Lagoya
"Eric Franceries is for the me the example of a complete artist, joining together an extraordinary technique, an exceptional presence, a great intelligence in his analysis of works, and an extraordinary musical quality."
- Guy Tourvon
"Eric Franceries goes through the generations and the borders of the six strings, becoming...the "crossroads man" of the classical guitar..."
- Guitarist Classic Acoustic - Hors Serie No5
========
Eric Franceries - Waiting for News by A. Vinitski
To visit Eric Franceries' website, please click here.